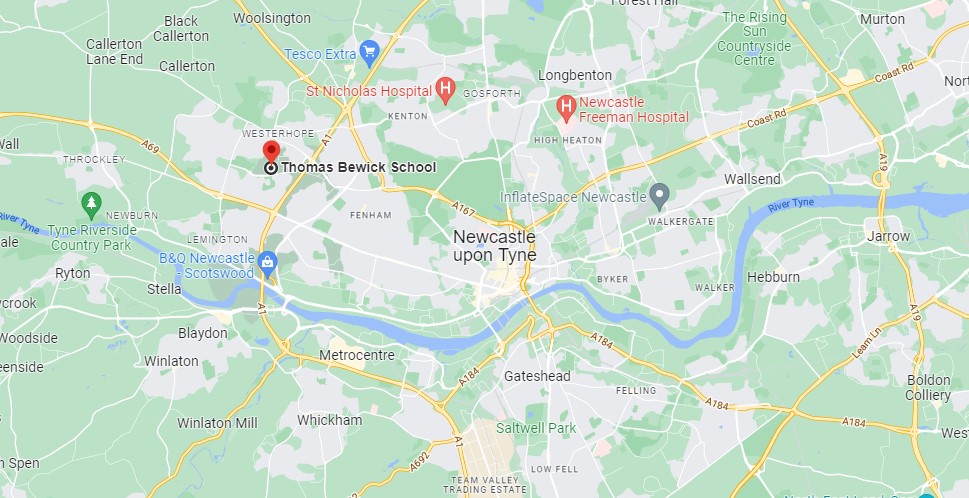 Get Directions
For maps and directions please enter your postcode in the box below.
School Sites
Site 1:
Linhope Road, West Denton, Newcastle upon Tyne, NE5 2LW
Site 2:
Studio West, West Denton Way, Newcastle upon Tyne, NE5 2TX

Thomas Bewick @Broadwood Primary School:
Broadwood Road, Newcastle upon Tyne, NE15 7TB
Chair of the Local Advisory Committee - Jayne Consadine
governors@thomasbewick.newcastle.sch.uk
If you require paper copies of anything on our website please contact us:
admin@thomasbewick.newcastle.sch.uk0191 229 6020
Thomas Bewick School is a member of Prosper Learning Trust - Registered address: Drayton Road, Newcastle upon Tyne NE3 3RU. A charitable company limited by guarantee registered in England and Wales (company number: 11018923).