Progress and Achievement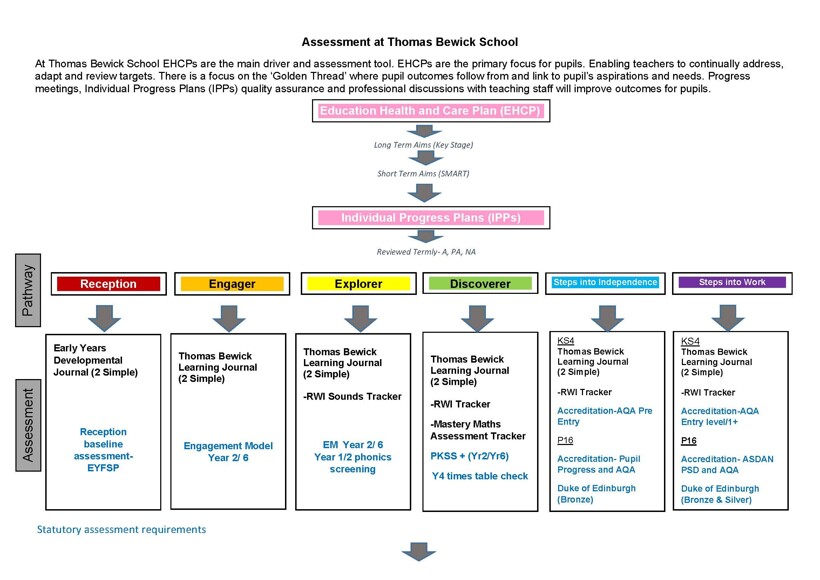 Data collection:
Each term we capture a holistic view of each pupil to monitor developmental and/or academic progress. This looks different for each pathway and is collate using a data sheet (see examples below) which is reflective of the pupils needs making the data capture very purposeful and accurate for planning next steps within teaching and learning. This data capture then informs pupil progress meetings across the school which is shared and discussed at parents' evenings.
Throughout the academic year there are several opportunities for parents to discuss their child's progress and achievements through parent's evenings and annual reviews which s then summarised in an end of year annual report.
A range of various assessment frameworks are used throughout the school to monitor and track individual pupil progress. We are very proud of the achievements of all of our pupils and celebrate their successes in weekly school assembly and through the school media platforms. We are very proud of all the achievements our pupils make and we love to celebrate these achievements at Thomas Bewick School!